Today we're going to go through the Channel Master CM-4228HD antenna. This low-cost, high-performance antenna effortlessly brings in crystal-clear 1080p and 4K broadcasts.
By the end of this post, you will know the product's features, installation instructions, advantages and disadvantages, and our verdict based on our testing. Let's start with our channel master cm 4228hd antenna review without ado.
Specifications
Reception Range: Up to 80 miles
Bandwidth: 174 to 216 MHz, 470 to 700 MHz
VHF Gain: 5dB
UHF Gain: 12dB
Front-to-Back Ratio: 18dB
Return Loss: N/A
Impedance: 75 Ohm
Mounting Clamp: U bolt up to 2″
Turning Radius: 2 ft.
Output Connector: F-type
Wind Resistance: 72 lbs.
Size: 41 by 33 by 5 inches
Weight: 10 lbs.
Channel Master has been at the vanguard of over-the-air television entertainment goods and services, simultaneously offering the finest quality and value. Channel Master, located in Chandler, Arizona (Phoenix), provides a comprehensive range of over-the-air TV antennas, OTA DVRs, installation gear, amplifiers, cables, adapters, and other accessories.
Outdoor TV antennas of the Channel Master phased array design provide multi-directional reception over a 180-degree range. These solid yet tiny antennas are ready to use right out of the box, making installation a breeze.
And, of course, you may access the most prominent HDTV channels and your beloved TV shows for free since there are no annual charges.
What We Liked
It allows 1080i HDTV broadcasts in their native format for the best video and audio quality.
It's multi-directional with a 180-degree transmission arc and a range of more than 80 miles.
Its installation is simple due to its small size.
What We Didn't Like
It can only transmit limited channels depending on the location.
Installation & Setup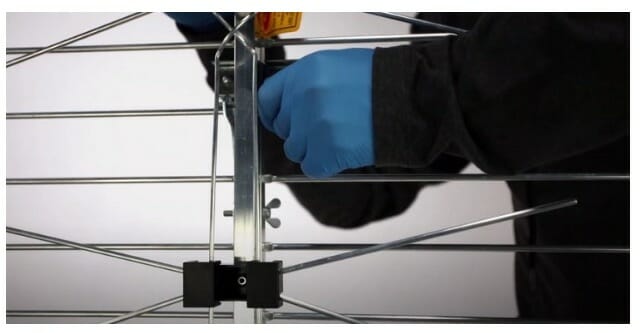 The installation process is relatively simple since the Channel Master Antennas CM-4228HD is pre-assembled.
You can start installing this antenna by following the instructions in the user's handbook, but here, in this Channel Master Antenna review, you will see a quick rundown of the steps.
Step #1: Fold The Two Sections
Begin by folding out the antenna's two front parts. To avoid overstretching the phasing strap, fold the right and left parts simultaneously.
Make sure to align the front pieces to the reflector array and level. Don't forget to tighten the wing nuts.
Step #2: Mount the U-Bolts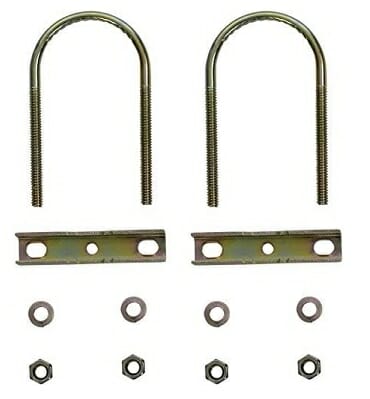 Screw the U-bolts to the antenna that comes with it.
Step #3: Mount the Antenna
Install the antenna on the mast. The mast, however, is not included in the package.
Step #4: Link The Antenna
Link the antenna's port using a coaxial cable (not included). To safeguard the connector, it's best to clamp the cable to the mast with a cable tie. If you're utilizing a pole, it's best to use guy wires if it's longer than 12 feet. If installing it outside, you should also line the antenna using a coaxial grounding block or a lightning arrester.
Proper Positioning Of The Antenna
The Channel Master CM-4228HD can receive broadcasts from Television networks 180 degrees apart from you.
You should adequately position the antenna's front towards the TV broadcast towers for optimal coverage. Take note that the side of the transmitter with X-shaped parts is the front.
To position the antenna, first determine the location of the nearest television broadcast tower(s) in the vicinity. To achieve optimal transmission and stability, use a level tool. This is also to verify the vertical section of the J-mount is appropriately parallel to the ground.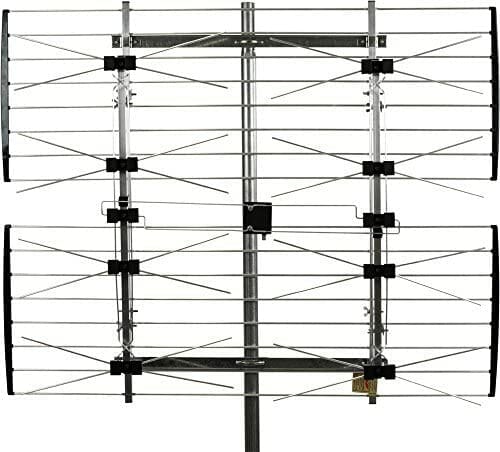 Face the front of the antenna between the towers if you want to pick up signals from two distinct towers. You can position them up to 180 degrees apart.
Consider the following factors for the optimum signal reception:
Position the antenna as high as possible. As much as possible, ensure a clear route between the antenna and the TV broadcasters. Neighboring buildings, forests, and other tall structures can influence the effectiveness of your antenna. (1)
If you're putting the antenna indoors, place it near a window on the side of the house towards the TV transmitter, presuming you have adequate space.
Maintain the antenna as far away from potential interference sources as feasible, such as air conditioners, hairdryers, household appliances, etc.
Retain the antenna away from any items that could create electrical disturbance in general. (3)
Frequencies, Transmission Capacity, and Signal Reception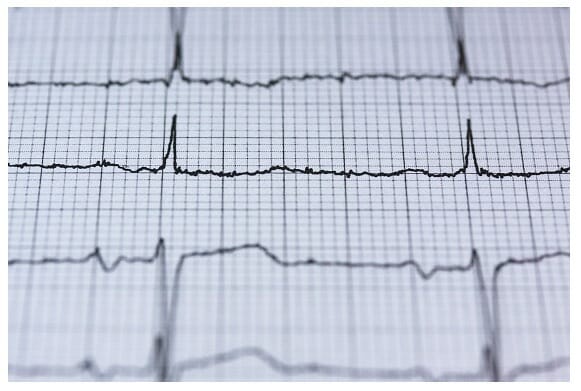 As previously stated, the Channel Master AntennasCM-4228HD is a multi-directional antenna that can pick up signals from a 180-degree receiving angle; however, you must still face the HDTV antenna in the direction where the TV transmission tower.
The antenna can accept input from up to 80 miles away and has a sensitivity of 12 dB. It can display images in up to full HD 1080p resolution.
Although manufacturers design this antenna for UHF (radio frequency channels 14-69), it may also receive high VHF stations. These are radio frequency channels 7-15.
Pros and Cons
Of course, our Channel Master Antenna review won't be complete without the pros and cons section.
The Channel Master CM-4228HD antenna has the following primary benefits:
Pros
It supports uncompressed 1080i and 1080p HDTV transmissions and provides improved video and audio quality.
For an outside antenna, it's a relatively small package.
It has multi-directional digital transmissions that can receive at an angle of 180 degrees.
Pre-assembled and straightforward to set up
The dependable reception range of up to 80 miles with substantial antenna gain (12 dB).
Although it is optimized for UHF frequencies, it can still receive high VHF signals.
Durable and impervious to the elements
Nevertheless, there are several drawbacks worth noting, even though they are workable:
Cons
This isn't the most affordable outdoor antenna in its class. There are cheaper options if you're on a tight budget.
It does not receive low VHF frequencies (channels 2-6)
Video Walkthrough
FAQs
Is it feasible for me to do the antenna installation myself?
Unless you are afraid of heights, you can assemble this antenna. In most circumstances, if you want to install this antenna outside, you'll need to climb up and down onto your roof.
The installation process is pretty straightforward, and you should have no trouble doing so alone.
Is there a preamplifier included with the antenna?
Since this antenna does not come with a preamplifier, you may need to purchase one separately if you have the following issues:
– The length of your coaxial wire exceeds 50 feet.
– To split the signal into many TVs, you'll need to use a splitter.
Using a preamplifier is also recommended if:
– The closest TV broadcast tower is more than 20 miles away.
– You are installing the antenna on the rooftop. Sometimes, high walls disrupt the signals.
Is it necessary to connect the antenna to a converter box?
You'll need to purchase a digital converter box if your TV can't pick up digital signals. Mainly, if not all, TVs produced after 2007 can acquire digital signals; therefore, if you bought your TV before 2007, you'll most likely need a converter box.
Is it necessary to use a signal amplifier or router in tandem with the antenna?
The appropriate response will vary depending on where you live. You'll need an amplifier if you're too far from the TV broadcast tower (more than 80 miles for this antenna) or if there are several obstacles in your area.
However, remember that the amplifier enhances noise, so only use one if necessary.
Wrapping Up
The Channel Master CM-4228HD is an excellent outdoor antenna that may also be used on the roof or indoors.
It has a fascinating multi-directional structure that can pick up signals from two antennas separated by up to 180 degrees, even though you still have to point the HDTV antenna to the area of the TV transmission tower.
According to our tests, it has a network transmission range of up to 80 miles and is fairly reliable. It comes pre-assembled and is rather simple to set up; nevertheless, it does not include a mast, which you should purchase separately.
The antenna can't obtain low VHF signals (it can receive high VHF), which is a minor drawback because it's primarily built as a UHF antenna. It is also not the most affordable option, though it provides excellent value for money.
Overall, if you're looking for a multi-directional outdoor antenna, the Channel Master CM-4228HD is an excellent choice.
You may also check other learning and product guides below;





References
(1) forests – https://www.britannica.com/science/forest
(2) electrical disturbance – https://www.sciencedirect.com/topics/engineering/electromagnetic-disturbance
We are sorry that this post was not useful for you!
Let us improve this post!
Tell us how we can improve this post?