An antenna is often included with all television sets. The antenna receives and transmits signals to the television, making whatever you're watching clear. These antennas can occasionally become faulty, causing you to lose signals while viewing TV. Furthermore, the antenna cable might become damaged and need to be repaired. This Guide will show you how to make tv antenna from coaxial cable.
How do you make a homemade antenna from a coaxial cable if you don't have one and cant run to the store?
In general, it is simple to construct a DIY antenna coaxial cable. Get the coaxial cable first, then cut it 16 inches long. Pull back the shielding and remove the wire's insulation and a plastic core. Allow at least 2 inches of bare copper wire for hookup.
I will show you how to create a coaxial cable to enjoy watching TV without interruption in this post. 
Required Materials
To begin, you will need the following tools to create your own coaxial cable homemade antenna: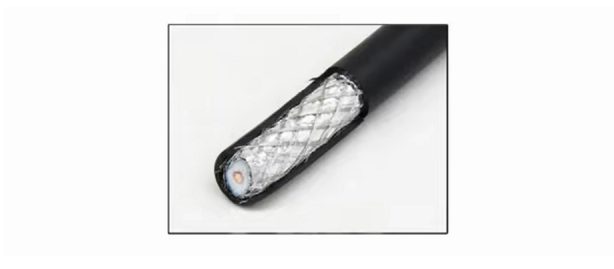 Coaxial Cable (1 foot long)
Wirecutter
Electrical tape or duct tape or ⅜ inch heat-shrink tubing
Screws and hammer
Rubber gloves or work gloves
Knife
Hairdryer if using heat shrink tubing
Piece of wood
Since you'll be carving some plastic, it's preferable to have a new or reasonably new blade. You could use heat shrink tubing since it is easier and produces better results, but also electrical tape.
How to Make TV Antenna from Coaxial Cable 
1. Cut the Coax Cable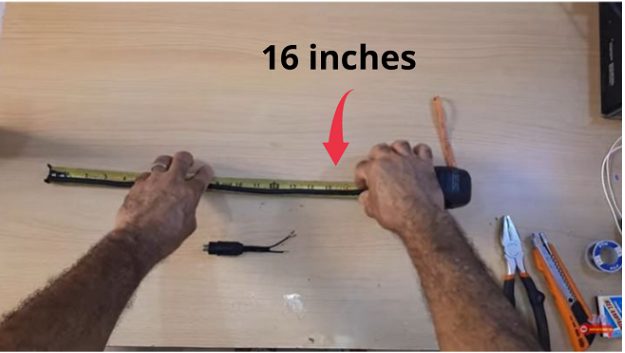 Coax cable is comparable to the wire that connects your cable box to your television. The cable should be long to reach from the back of the TV to the wall where the antenna cable will be mounted. 
Cut the cable to 16 inches with diagonal cutters, or cut the end off if it's extremely short.
Because coax wire is rigid, it may take 3-4 diagonal cuts to cut through it.
Keep the connector on one end since it will plug or screw into the TV's antenna connector.
2. Remove the Insulation and Shielding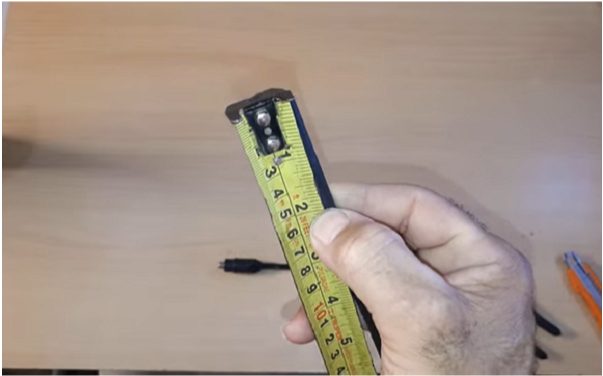 Cut the insulation 2 inches from the end with your utility knife. (1)
Pull it a little farther to ensure you went through the insulation, twist the cable 90 degrees, and repeat.
You should pull the end off in one piece once you've cut through the insulation. Throw that component away; you won't be using it for anything.
There's a lot of braided insulation underneath. You might wish to put on your gloves at this time. Some wires include very sticky glue. Put on the gloves if the insulation is extremely sticky to the touch.
Pull the braided shielding back at this point.
3. Remove the Plastic Core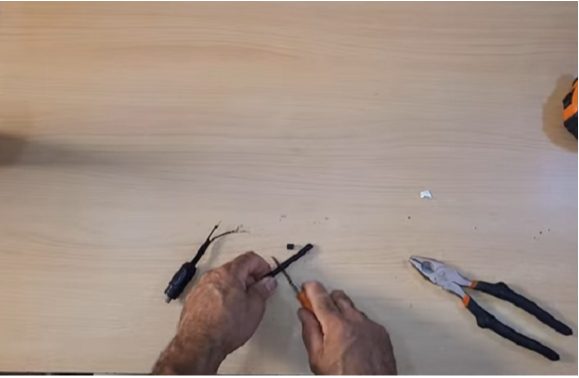 Hold the cable over a garbage bin and use a utility knife to cut away the plastic core. (2)
If you angle it just right, you might cut a lengthy slice, practically the entire two-inch length. Sometimes you'll only receive a one-inch piece. Work gently away from you, slicing down to the copper.
Rotate the cable around 45 degrees and continue until the surface facing you is bare copper.
4. Adding Insulation to the Coax Cable TV Antenna
Using Heat Shrink Tubing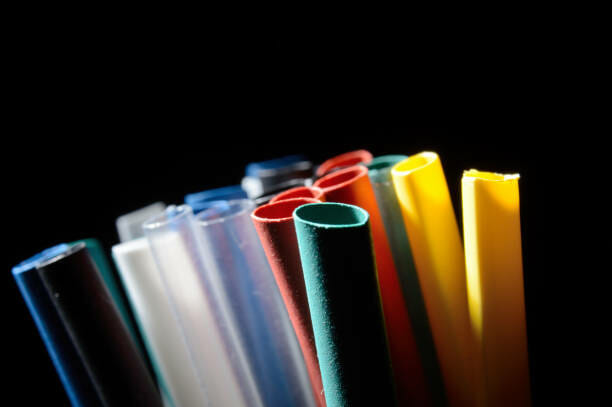 Cut a section of 3/8-inch heat shrink tubing long enough to cover the braided shielding plus a little extra on each end.
Tightly wrap the shielding around the insulation.
Then, slip the tube over the copper end and onto the shielding, leaving a quarter-inch overlap on the copper side.
Using a hairdryer on high heat, shrink the tubing.
Using Electrical Tape or Duct Tape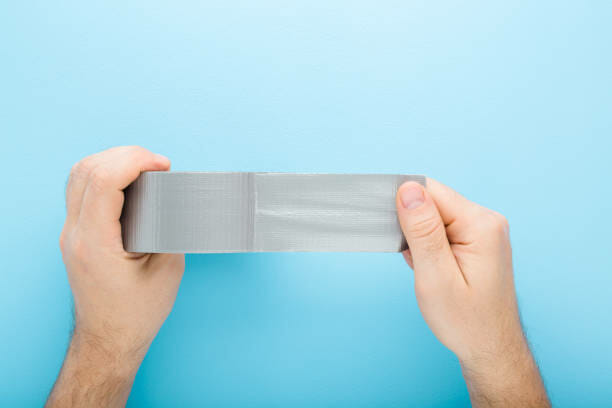 Wrap the braid with electrical tape. 
Pull the braid tightly, then wrap it firmly with electrical tape, spiraling up toward the copper from the end closest to the connector.
5. Install your Coax Cable TV Antenna
Attach a wooden dowel to the wall to hold the coaxial cable antenna. You may hang it near the TV or anyplace else in the house that is handy for you. 
Attach the end of the cable to the T's coax video input. 
Begin by turning on your television to record the HDTV channels in your region. 
If you are not receiving the maximum number of channels, rehost or relocate the coaxial cable antenna.
What is Coaxial Cable
A coaxial cable is a transmission line used by cable operators, technology businesses, internet providers, and others to send data transmissions. A circular conducting shield surrounds an inner conductor in this cable.
Coaxial cable is also utilized in the home; it is dependable and precisely transfers data. One of the most noticeable characteristics of coaxial cable is its shielded architecture, which allows for fast data transfer.
Coaxial Cable Components
Coaxial cables are widely used because of their shielded architecture, allowing rapid data transfer while protecting the cord from interference and damage. They also minimize electromagnetic interference (EMI).
Coaxial cables are made up of many components, which are as follows:
The Center conductor is often a copper wire that aids in data transfer.
The first layer is constructed of a dielectric plastic insulator.
Braided mesh: likewise composed of copper, protects the cable from electromagnetic interference (EMI).
The external layer is a plastic covering and protects the inside layers from harm.
Pros
Durable
Capacity of up to 10Mbps
Affordable
Simple to set up
Excellent EMI resistance
Simple to connect and extend
Cons
A cable failure might bring the network offline.
Take a look at some of our related articles below.
---
References
(1) insulation – https://www.eionet.europa.eu/gemet/concept/4518
(2) plastic – https://www.nationalgeographic.com/environment/article/plastic-pollution
If you found this interesting please check out this updated post: 
We are sorry that this post was not useful for you!
Let us improve this post!
Tell us how we can improve this post?