Technology is still evolving and becoming more integrated. With that, people continue discovering alternatives to traditional cable or satellite programming. And one technology that allows you to access the world of video entertainment is IPTV. However, it is a relatively obscure technology with which few people are familiar. As a result, many people doubt whether it is legal.
So, are IPTV subscriptions legal or not? This article will address everything you should know about IPTV and how it works. 
IPTV is generally legal if the service provider complies with copyright infringement laws. The service provider must have the appropriate licenses for all its content. To host streams of copyrighted TV shows, films, or other content, the IPTV provider must first obtain permission from the copyright owner. Netflix, Amazon Prime Video, Hulu, DirecTV, Sling TV, and Pluto TV are examples of legal streaming services.
IPTV: What is it?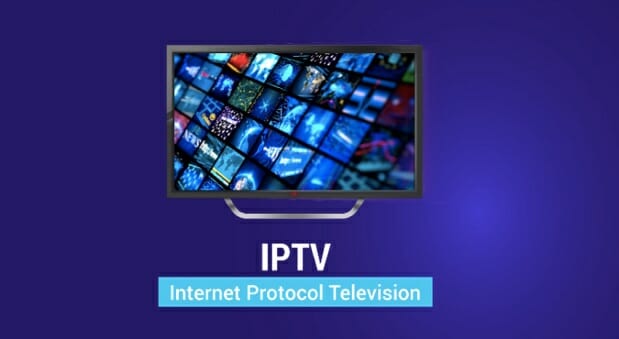 Internet Protocol Television (IPTV) refers to any televised content obtained via an internet connection rather than traditional methods such as cable, OTT antennas (over the air), or satellite dishes. IPTV is popular because of its video-on-demand and online streaming services. Unlike traditional live television, IPTV doesn't have a set schedule. It means you can watch it whenever you want rather than wait until a specific time to watch your favorite TV show.
The price is arguably one of the reasons why IPTV is rapidly replacing traditional television services. Monthly fees for online subscriptions are significantly lower than those charged by cable or satellite providers. And, as online streaming services become more popular and have larger content catalogs, it's no doubt why so many people are switching.
Is IPTV Legal or Not?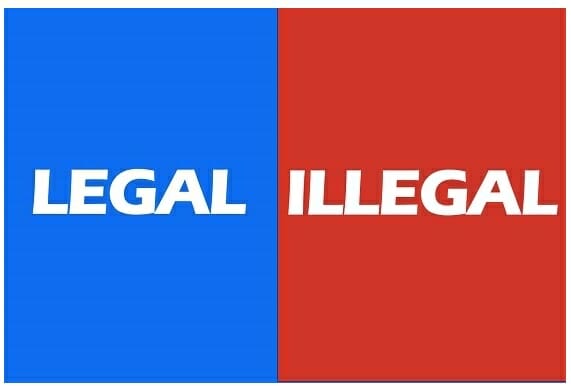 IPTV is legal if the service provider complies with copyright infringement laws. The service provider must have the appropriate licenses for all its content. To host streams of copyrighted TV shows, films, or other content, the IPTV provider must first obtain permission from the copyright owner. (1)
Netflix, Amazon Prime Video, Hulu, DirecTV, Sling TV, and Pluto TV are examples of legal streaming services. They have the proper licensing for the streaming content they offer. But hundreds of other IPTV providers illegally obtain TV shows and films and do not have appropriate content licensing. These IPTV companies violate the law. And if you use these services, you're breaking the law also!
Determinants of a Legal IPTV Service 
It's difficult to tell if an IPTV provider has enough licenses. With that, here are a few signs that they're verified:
They make a connection with their associates.
They have a dedicated streaming app for them…
Most legal IPTV providers avoid advertisements and rely on a subscription-based revenue model.
Apart from IPTV, most legal IPTV providers offer other services (such as internet and telecommunication)
Determinants of an Illegal IPTV Service 
The majority of you are probably curious about how illegal IPTV works. Well, there is no one-size-fits-all answer to that question, but there are a few indicators you can use to spot illegal IPTV services:
They're based in another country
The provider is linked to unlicensed streaming and downloading of TV content
They provide channels that aren't available in your country because they aren't licensed there
They don't say anything about their associates
Their services are either completely free or extremely inexpensive (licenses are expensive)
For the best experience, they advise that you use a VPN (2)
They promote the use of anonymous payment methods such as cryptocurrencies
They stream low-quality videos
You'll be bombarded with popup ads
They feature fake playback buttons that, when clicked, will open external links instead of playing, pausing, or changing their volume.
Importance of the Legality of IPTVs
The IPTV market is in its infancy but has already grown to massive proportions. According to a study, the IPTV market was worth more than $40 billion in 2019 and is expected to hit $100 billion by 2025. These figures show that consumers are becoming increasingly interested in IPTV services. That is why it is critical to implement legal, industry-wide regulations.
Furthermore, providers must have a predefined set of rules that all businesses must follow to ensure a level playing field in the market. These rules provide consumers with protection and assurance that IPTV services are entirely legal and safe. Many potential customers may be turned away without legal protection and affirmation, reducing IPTV providers' revenue.
Laws for Illegal IPTV 
Because different laws in different countries govern IPTV, the legal consequences of hosting or using one of these unauthorized services will vary depending on where you live. With that, here are the following rules:
United States 
The United States Digital Millennium Copyright Act (DMCA), passed in 1998, is the most crucial law covering copyright infringement. Anyone who distributes copyrighted content on the internet without a license is subject to the DMCA's penalties and fines. The DMCA's terms only applied to downloads, so streaming was a bit of a loophole.
However, this security flaw was recently patched. Illegal streaming became a felony under a comprehensive COVID relief bill passed in December 2020. Therefore, using illegal IPTV services is punishable by up to ten years in prison in the United States. But it has been clarified that the author of the new law, the Protecting Lawful Streaming Act, intends to prosecute those who operate illegal streaming services rather than those who use them.
Canada 
In 2015, Canada implemented a system that allows copyright holders to send warning notices to suspected illegal IPTV users via their Internet service providers. Many of these warnings, until recently, included demands for a cash payment to avoid prosecution and higher fines.
In 2019, there were changes to that law in response to widespread criticism that receivers of these warnings were under no obligation to finance the settlements, resulting in many Canadians paying fines they didn't have to pay. In several cases, people who were wrongfully accused of illegal streaming were also pressured into paying these fines. After that change, copyright holders could no longer demand settlement fees or ask for personal information in these warnings. However, copyright holders' warnings can no longer demand money, users of illegal IPTVs risk prosecution and even higher fines.
United Kingdom
In 2017, the United Kingdom passed the Digital Economy Act, which increased the penalties for copyright infringement. As a result, illegal IPTV users and service providers could face prison sentences of up to ten years. While no one has been prosecuted solely for using illegal IPTVs, in some cases, police have issued mass warnings to suspected illegal IPTV users, threatening legal action if they continue to use them. (3)
Illegal IPTVs: A Risky Idea   
Illegal IPTV streams are simple to use, but they will lead you into trouble. When you use an illegal IPTV service, you risk being prosecuted, fined, or imprisoned due to legal issues. Although the provider streaming copyrighted content bears most of the legal responsibility, you, the viewer, may also face penalties. Other than being prosecuted, using illegal IPTVs could result in the following consequences:
High Chance of Getting Scammed 
If an IPTV provider demands your credit card details for compensation, you have no authority over who else obtains your banking details. It may sell your personal information to hackers or scammers, putting you in financial danger. It could also simply fail to deliver the service you've paid for. There's no guarantee you'll get access to any IPTV content after you've paid.
Viruses and Malware
On unauthorized streaming sites presented as download links for the content you wish to watch, you may get viruses and other malware. Fake playback buttons could also be links to external websites that try to infect your device with malware. Before watching a video, you usually have to close several ads. With just one wrong click, malware could gain access to your device.
Poor Quality and User Experience 
Buffering is common with illegal paid IPTV services, and many of the provider's advertised channels are frequently unavailable. Moreover, there are practical issues in addition to the financial aspect. You can never be sure that you'll be able to watch a major sporting event. You might miss the action if the service goes down at the last minute (as it frequently does due to an influx of would-be viewers).
ISP Issues 
Illegal IPTV service might damage your ISP's terms of service. If your ISP suspects you of using illegal streaming services, it will usually issue you a warning before taking action. However, repeated warnings may result in the disconnection of your internet connection, denying your access to any online services, legal or otherwise.
Safety tip: If you're concerned about the security of the IPTV services you use, install a reputable VPN (a virtual private network). A VPN masks your online activity, preventing sites from collecting your data and your ISP from tracking it. Also, it enhances the security of your device against hackers, viruses, and malware.
Unverified IPTVs: Examples
Due to the many IPTV services available, it's difficult to track them all and determine which ones have the proper licenses for the content they provide. However, here are some examples of IPTVs that have not been verified:
IconicStreams
Kemo IPTV
FlicksTV
247 Stream
Binge TV
YeahIPTV
In addition to the sites I just mentioned, Kodi is a well-known name in illegal streaming. But please take note, Kodi itself is legal. It's an open-source media player that lets you install addons to customize your viewing experience. However, it is illegal that some illicit streamers use Kodi as the basis for Kodi boxes, which plug into your television and provide free access to IPTV subscription services such as Netflix. These Kodi boxes are illegal, resulting in the police seizing the devices and prosecuting the users.
Suggested Legal IPTV Services 
The best way to watch IPTV is to use one of the many well-known legal options available. A couple of the greatest IPTV streaming services are listed below:
Netflix
The most well-known online streaming service is one of the first big streaming services to bring IPTV into the mainstream. Netflix has an extensive library of licensed content for you and original TV shows, films, and documentaries.
Amazon Prime Video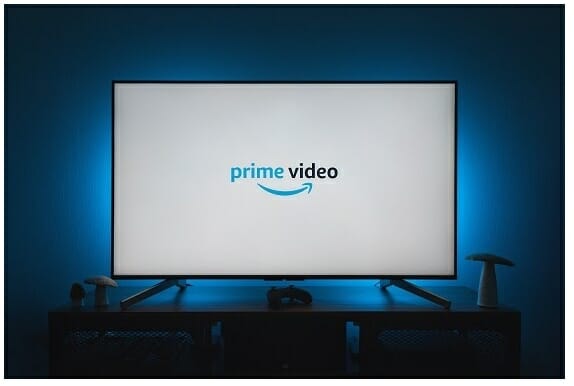 If you subscribe to Amazon's IPTV service, you'll have access to a wide range of content and add-ons, such as additional TV channels like Starz TV and Shudder. You can also add to your digital library by purchasing or renting other TV series and movies.
Disney+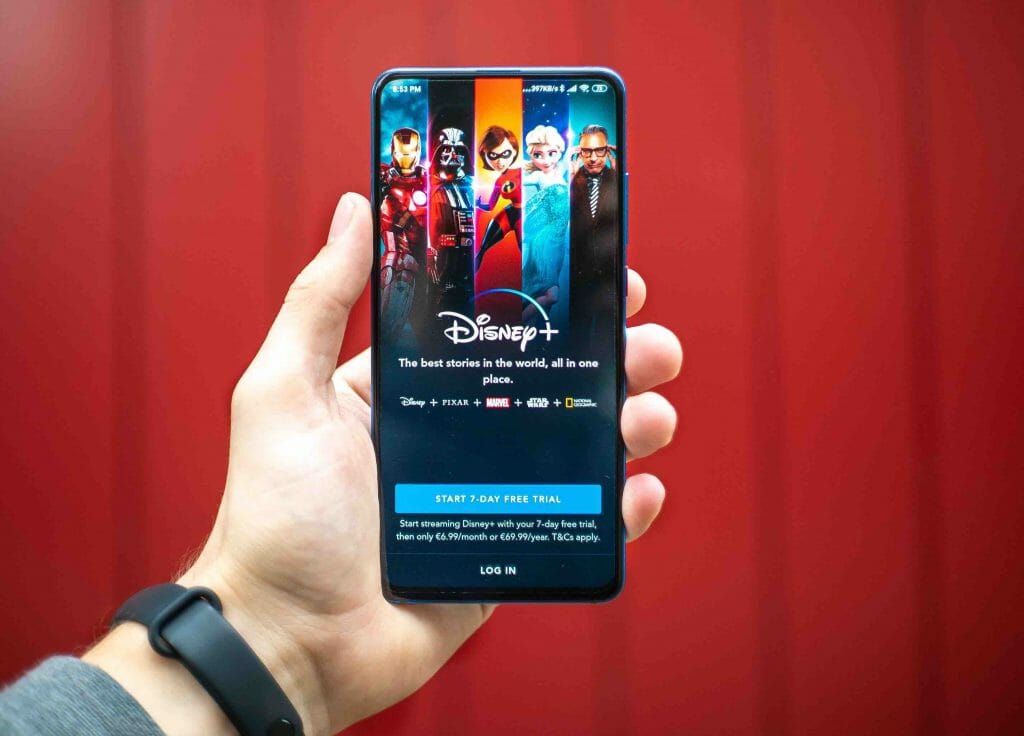 A new IPTV service from Disney brings together thousands of TV shows, movies, and documentaries across the company's media empire. You'll find content from National Geographic, Star Wars, 21st Century Fox, Marvel, and more, in addition to Disney classics.
HBO Max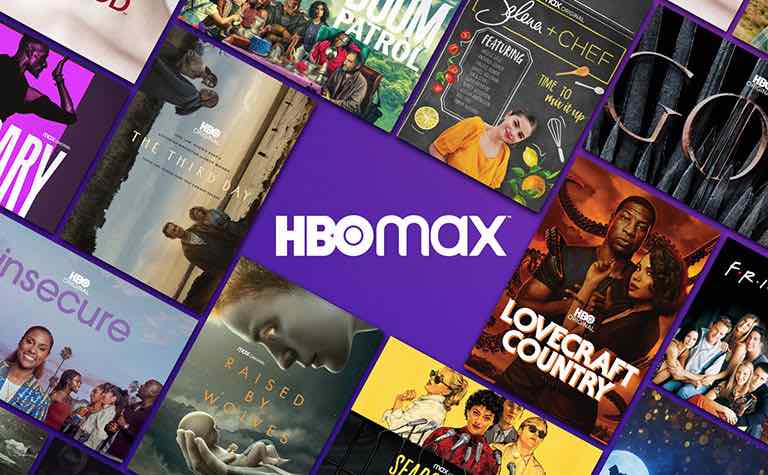 HBO's IPTV platform allows you to watch HBO originals and other TV shows and movies. During the COVID restrictions that limited cinematic releases, Warner Bros. used HBO Max to release its entire slate of films.
Apple TV+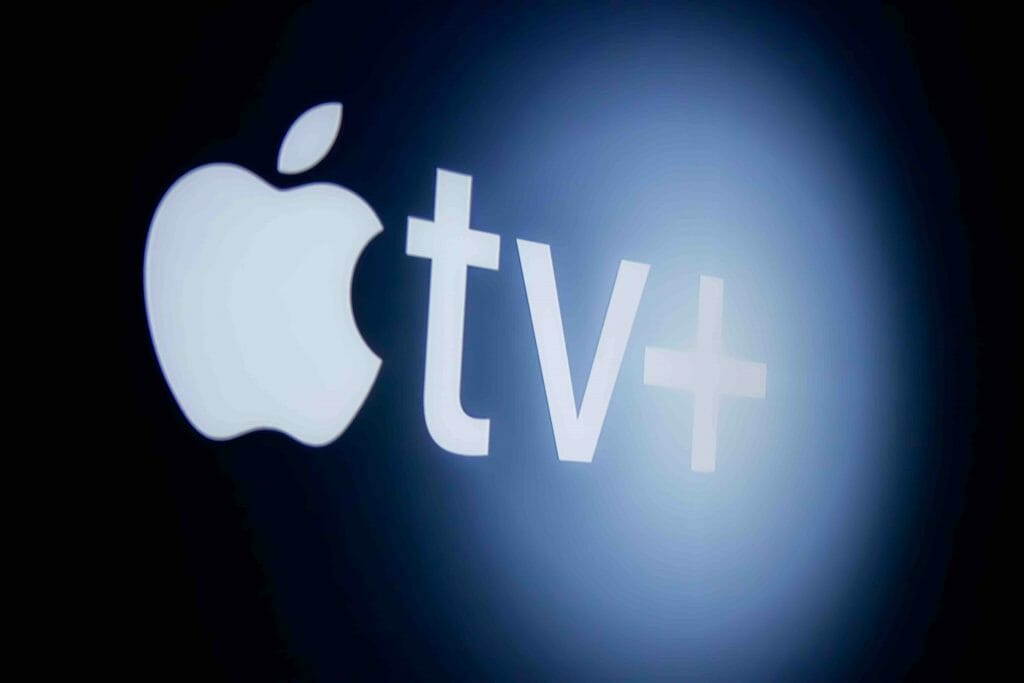 Apple has entered the streaming market as well. Like other IPTV services, Apple TV+ offers a wide range of TV shows, documentaries, and movies, including Apple originals that aren't available anywhere else.





References
(1) copyrighted – https://www.wipo.int/copyright/en/
(2) VPN – https://www.kaspersky.com/resource-center/definitions/what-is-a-vpn
(3) Digital Economy Act – https://lordslibrary.parliament.uk/digital-economy-act-2017-commencement-of-part-3-bill-hl/
We are sorry that this post was not useful for you!
Let us improve this post!
Tell us how we can improve this post?