Do you want to watch local television stations but do not want to deal with television tuners or install antennas? No worries there are several workarounds you can do to get free TV channels without an antenna. We will list the best ways in the following sections. 
One of the best and quickest ways to watch local TV channels is by streaming. With the present technological advancement and the high usage of the internet, it's become possible to enjoy watching TV channels even if you do not have a cable or an antenna. 
How to Get Free TV Channels Without an Antenna 
In general, you no longer need to have an antenna to watch various channels. You can depend on other alternatives to get free TV channels, such as installing major networks' apps, getting regular TV (with local station's apps), watching free channels through Internet TV, and watching local channels via streaming services. 
1. Installing Major Networks' Apps 
Here is a brief description of how to get free TV channels without an antenna with major network apps. 
Subscribe To YouTube TV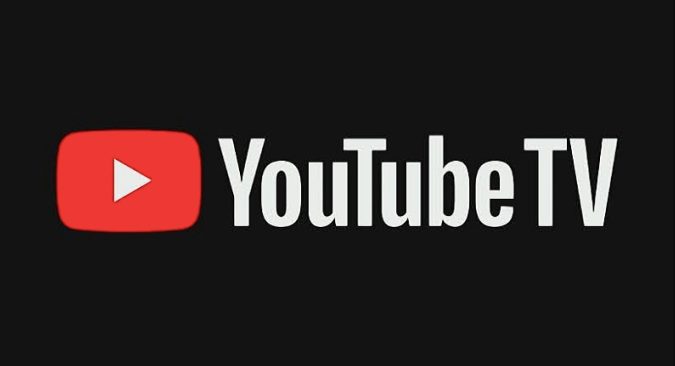 YouTube TV is undoubtedly one of the decent ways to watch free TV channels without an antenna. You will have access to all of your favorite live TV networks without spending a hefty sum of money. For the same amount of paid subscriptions, you can watch Disney, Discovery, HGTV, FX, and other popular channels. (1)
There are several local channels available on YouTube TV. In the 85+ channel bundle, YouTube TV includes FOX, PBS, CBS, ABC, and NBC. Different from other streaming services, it is the only live TV streaming service to offer PBS as a local channel. Some of the other famous channels include A&E, ESPN, TNT, and CNN. 
If you use the subscription, you will receive the infinite Cloud DVR. If you want to go for a paid subscription, you have to pay a monthly bill of $64.99. Another good thing is that there is no contract and you can pay on a monthly basis. The cost of the paid subscription is approximately half that of cable. On the other hand, YouTube TV can be accessed from everywhere. 
In addition, you can watch YouTube TV on your laptop, phone, or any other streaming device that has YouTube TV access. Another advantage is that you can add accounts for up to six persons in your family with just one subscription. This option is one of our favorites because it contains a "cloud DVR" recording feature that permits you to capture and store any program or episode for up to 9 months. 
Get Sling TV 
Another cheapest way to watch TV channels without an antenna is by switching to Sling TV. This internet-based cable TV service features prominent channels such as Comedy Central, History Channel, CN, A&E, HGTV, and AMC. You can watch all these channels for around half the price of YouTube TV and Hulu. 
Though the subscription is inexpensive, it does mean a limited package. You will obtain live news, sports channels, and a lot of other stuff with Sling TV. In short, it gives you access to all channels available with a standard cable television subscription. If you want to watch TV without an antenna, it is one of the most cost-effective choices.
Sling TV only has two primary channel bundles available. The orange package provides around 34 channels. However, local NBC and FOX are only available on the Blue package. You can check out the official website to see what local stations are accessible in your neighborhood. 
Watch local TV on FuboTV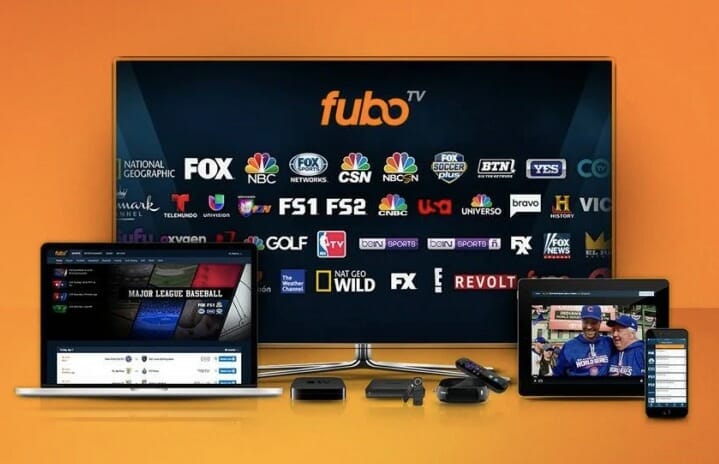 How to get free local TV channels without an antenna? Fubo is another TV streaming service that you can use without having to pay for a monthly cable subscription. In general, they mostly give NBC, CBS, and Fox stations. Additional channels such as beIN Sports, FS1, FS2, BTN, and NBCSN, are available through their TV streaming service. With the 120+ channel bundle, FuboTV offers plenty of free local channels that a TV antenna or cable provider would provide. 
Make sure to visit the Fubo website in order to see the availability of local channel selection in your region. Fubo offers a seven-day free trial and is compatible with Amazon Fire TV, Roku, Apple TV, and Android TV. The monthly subscription costs $64.99, and you do not have to sign any contract. You can easily go with a month-to-month subscription. 
Hulu + Live TV 
When it comes to the 75+ channel bundle of Hulu + Live TV, the package has FOX, ABC, NBC, CBS, and other popular free local channels. In addition to that, ESPN, TNT, and A&E are among the cable-TV channels available on this live TV service. The monthly membership costs $69.99, and the subscription comes with ESPN+ and Disney+. 
By subscribing, you will receive 50 hours of Cloud DVR and unrestricted access to the on-demand library, for which you might have to pay the monthly fee of $5.99. It includes some of the best Hulu Originals and lets you see what local channels are available in your region. You can choose the monthly subscription plan as there is no contract. 
Vidgo 
Across several states, Vidgo features popular ABC and FOX stations but no CBS and NBC stations. However, NFL RedZone, ESPN, A&E, Hallmark Channel, and FS1 are among the 95+ channels available on this live TV service. You can easily watch this on three screens at the same time. 
The first month is $10 for new subscribers. It is not compulsory to continue your subscription. After that, the monthly subscription can be acquired by paying $55. It does not have any contract, and users can sign up for a month-to-month subscription. 
2. Get Regular TV (with local stations' apps) 
The below-listed local station's apps provide plenty of free content. However, you have to keep in mind that they might not have all the local networks. In several cases, these apps give free access to the most recent episodes of primetime shows. 
NBC App
Plenty of NBC shows are available to watch on the NBC app, or you can visit NBC.com. This app allows you to watch the most recent episode after a waiting period of eight days. In the meantime, the full-length episodes of the recent shows are accessible for free on several other streaming devices. If you want to get the NBC App, all you have to do is look for that app in your device's channel store. 
FOX App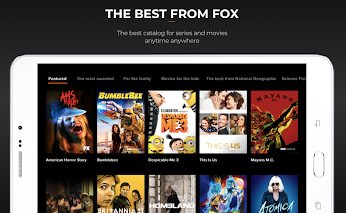 Various programs are available for free to watch via the FOX Now app. However, you might experience a delay in getting access to the recent episodes if you lack a real cable or satellite TV account. In addition to that, a few shows appear to be on a longer delay than others. 
In general, new episodes of FOX programs that have been on the air for more than one season will be free to watch eight days after they air on TV if you do not possess a TV provider. In a few cases, you can also get access to watch only the recent five episodes. The Fox Now App is accessible on numerous streaming platforms. 
ABC App
In order to watch specific content on the ABC app, it requires a TV provider login. However, the current episodes of all the ABC series are available to watch for free. As we mentioned, some episodes need you to link the participating TV account, and they are marked with a lock symbol. 
On the flip side, there is a way to watch these locked episodes for several shows without having to enter your participating TV provider account. All you have to do is wait for eight days from the initial airing episode date. At the very least, it tries to keep a minimum of the last five episodes for free if you watch their shows either by downloading the app on your phone or streaming device. Another way is to directly watch the shows through ABC's website.
CBS App
Various CBS shows are accessible to watch for free on the CBS app or at CBS.com. The full-length episodes of the recent shows and programs are available for free on plenty of streaming devices. You can go through your channel store in order to look for the CBS App. The CBS app features the latest episodes of several seasons. After the episodes air on the CBS channel, they will be accessible to watch in the app right the next day. 
PBS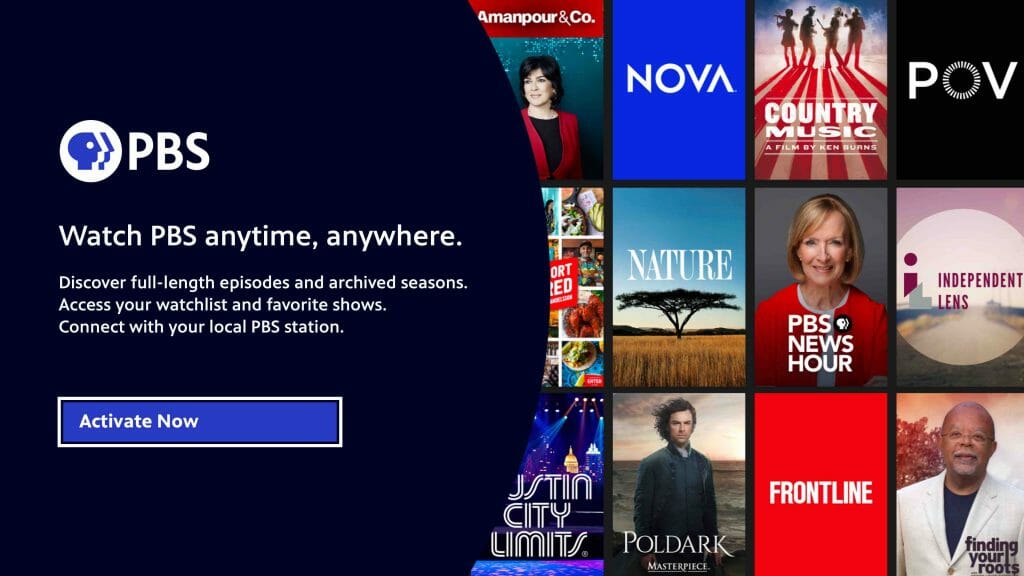 Here is another local station app that allows you to watch channels even without an antenna. In addition, PBS also does a fantastic job when it comes to offering online content. In more than 125 TV markets, you have access to watch the local PBS member station's live feed online. You can check their official site for more information. PBS.com has a large number of full-length episodes of PBS programs available for free.
The CW
When it comes to watching broadcast TV online without an antenna, the CW is an incredible choice. You can find full-length episodes of the most up-to-date and latest shows. The majority of their shows are available shortly after they air. Most streaming devices have a channel shop where you can find the CW app.
3. Watch Local Channels Online Through Streaming Services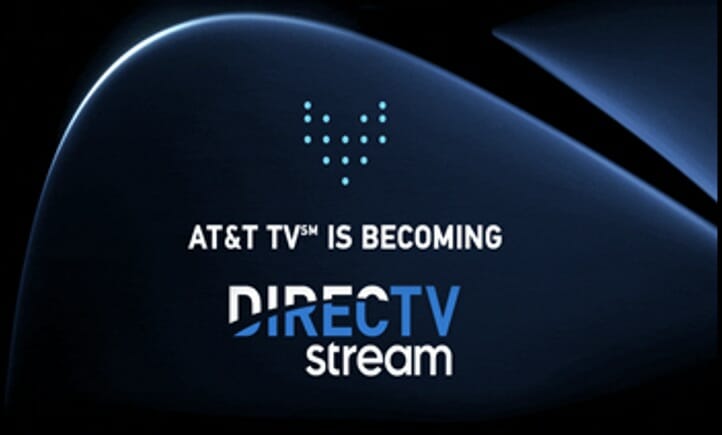 DIRECTV STREAM is one way to watch local channels online. This service allows you to watch local channels along with other prominent cable channels. It includes live broadcasts from NBC, ABC, CBS, FOX, CBS, PBS, The CW, and several others. 
You can check out the website to find the list of local channels available on DIRECTV STREAM in your locale. It is quite similar to DIRECTV, but the primary difference is that there are no device rental expenses. If you have a paid subscription, you can stream channels on up to 20 devices, including Android TV, Apple TV, Amazon Fire TV, Roku, iOS, Android, and others. 
If you have several TVs in your home, this service is ideal. The basic plans with DIRECTV STREAM start at $69.99 per month with no contract. You can pay on a month-to-month basis and have the option to cancel at any moment. A DIRECTV STREAM subscription features the following:
Comes with a cloud-based DVR
Permits you to view 20 streams per subscription at the same time 
Includes plenty of local channels like FOX, ABC, NBC, CBS, and more 
Includes several cable channels such as Discovery, Freeform, HGTV, AMC, and others 
Works on Android TV, AppleTV, Amazon Fire TV, Roku, and other streaming services
4. Watching through Internet TV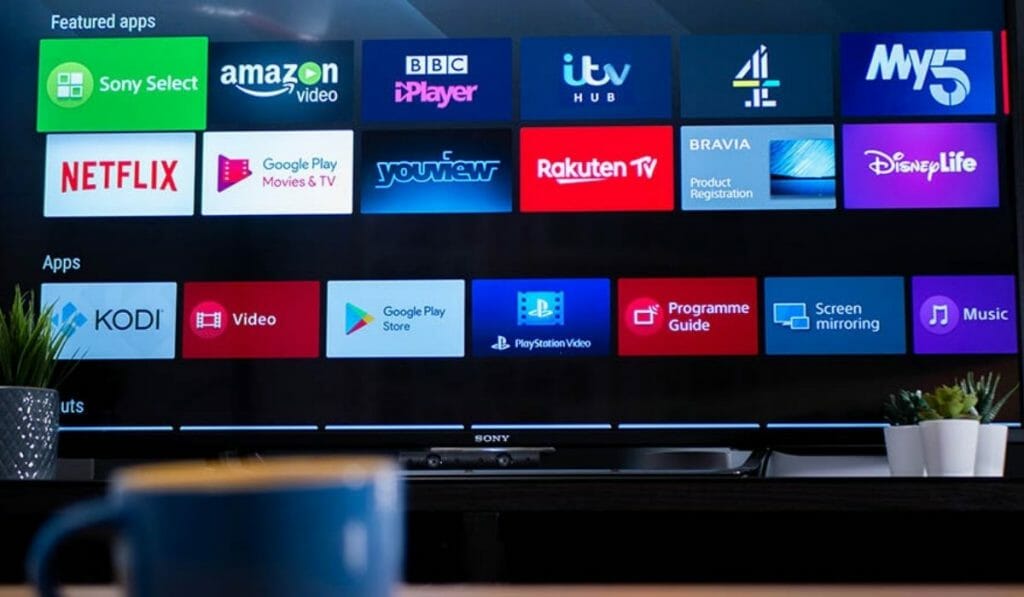 You can get free local channels and shows through internet TV. If you want to use the internet TV, the only requirement is a WiFi connection. You can pick from various internet TV subscriptions. Here are some of the internet TV choices you have access to. (2)
Amazon Prime
Netflix 
ABC iView
Stan
Disney+ Hotstar 
Foxtel
7plus
Binge 
Hayu
Fetch
Tenplay
9Now
Kayo
SBS on Demand
As of now, even Youtube and Amazon come with their own customized versions of internet TV. In addition, they provide original programs and shows that can directly stream to your digital TV. In order to enjoy the streaming services, you need to pay a basic monthly fee. 
Wrapping Up
As you can see, there are plenty of ways that allow you to watch TV channels even without an antenna or a cable box. You can watch online or internet TV, install major network apps, subscribe to streaming services, and many more. You have to keep in mind that not all of them are free as they have subscription plans. 
You may check other learning guides below. Until our next article!





References
(1) TV networks – https://study.com/academy/lesson/what-is-a-television-network-definition-examples.html
(2) internet TV – https://electronics.howstuffworks.com/internet-tv.htm
We are sorry that this post was not useful for you!
Let us improve this post!
Tell us how we can improve this post?