When you're looking to get a long-range TV antenna, the options are seemingly endless. You'll come across various options, from different brands – you'll even come across DIY options that you could try yourself. One thing those DIY options do? They copy the design of ClearStream's antennas. This speaks volumes to how good the ClearStream actually is. You can also see our guide on the best long range tv antenna here.
This is why we have decided to make our ClearStream 4 Outdoor Long-Range TV antenna review, because this is one of the best long-range antennas you can get. Even though it's fairly expensive, it's actually pretty much worth it. Without wasting any more of your time, let's take a look at why is it so good.
The antenna's design
The first thing you'll notice with the ClearStream 4 is the design. You may be surprised, but the unique loop design is actually patented. It has a 180-degree reception angle, which results in a very broad reception of UHF frequencies. With a multidirectional reception, the need to have it facing exactly at the antenna is somewhat negated.
It's not just the distinctive loops – the mesh wiring behind the loops are actually signal-enhancing reflectors. They focus the receptive power of the antenna, which doesn't only minimize signal multipath interference, but helps with the power and range quite a bit.
One interesting things that should be mentioned, is that the ClearStream 4 can be painted if you want it to match your home's exterior. This isn't too much in terms of functionality, but for aesthetics, it goes a long way.
Let's discuss the features
When you get the ClearStream 4, you'll find that it advertises a 70-mile range. With most outdoor (and some indoor) antennas, the advertised range can be achieved only in perfect, near laboratory-level environments. Even a single tree, or a single building, can have a massive impact. That's why almost none of those 150-mile antennas actually give you 150 miles. With the ClearStream, things such as obstructions do have an impact, but it is actually much less noticeable. In great
conditions, you have 70 miles. In sub-par, that may drop to 55 or 60, which is
truly a small difference. As we mentioned with the design, the multi-directional elements help quite a bit with the reception.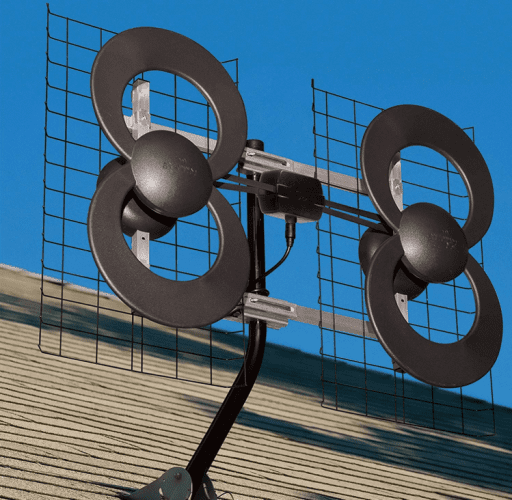 In terms of the signal, 12.25dB is plenty, and you'll be able to receive UHF channels. The output to your TV will come in 1080p, full HD, which should be pretty good – but you should also have good signal reception for that.
The last thing isn't that much of a feature, but it's important. ClearStream give you a lifetime warranty on the antenna, which is one of the reasons why it's so expensive. If anything goes bad, they'll replace it for you and you're good to go.
Assembly and installation
The ClearStream 4, for obvious reasons, does not come preassembled. However, assembling the frame, reflectors and loop elements is very easy. All you need is a Philips screwdriver, as well as an adjustable wrench, and you should be done in no more than half an hour. This is a lightweight antenna, so mounting it on a mast afterwards shouldn't be an issue.
An interesting thing to note is that the antenna is also reported to work indoors – whether it's in a room, or in the attic. If you can't mount it outdoors, this is another option. Note, though, that because of the construction of your home, the thick walls and metal roofs, you may actually end up losing up to 40 or even 50% of your signal.
Once you've got it installed, you'll want the front end to be aimed towards transmission towers. The two panels are actually rigid, so you'll need to aim it yourself when you're installing it on the mast. Setting it up shouldn't be too difficult, and something like TVFool can help you quite a bit, too.
Wrapping things up – do we
recommend the ClearStream 4?
The ClearStream 4 is a very interesting proposition. On one hand, it costs a lot. On the other hand, you're getting excellent range, a 180-degree design, all packaged in a lightweight antenna that works admirably.
If you're going to be using the ClearStream 4 indoors, there are better options. You're pretty much halving your range, and you'll almost never see all the benefits of the antenna. If, however, you need it for outdoor applications, few can do better than the
ClearStream, and even fewer with all the extra features. It's certainly a great buy.