Roku Tv is a great way to watch your favorite shows, but if you want to record them, there are a few things you need to know.
Roku players don't have a DVR built in, but you can use a cloud DVR with some streaming services. Read on to learn everything you need about Roku DVR compatibility, its features, and which streaming services include cloud DVR.
Roku streaming devices are a great way to find some free Roku channels and all of your favorite paid Roku streaming channels, like Netflix, in one place. You can watch live TV or other content. But what if you miss your favorite movie or show, or if two of your favorite shows are on simultaneously? This is where the Roku DVR comes in handy.
Key Takeaways
There is no built-in storage or DVR on Roku devices.
Some streaming services have a cloud DVR that lets you save TV shows and movies.
There are a lot of streaming services that offer free cloud DVR.
Some of the services listed are only available in the U.S., and you need a payment method that works in the U.S.
A digital video recorder, or DVR, is a set-top box that lets you save movies and TV shows on its hard drive to watch later. But Roku's recording features are slightly different from regular DVRs.
Can a Roku Be a DVR?
Yes, but Roku doesn't have any DVR hardware. It's not like a regular DVR in how it works. Even Roku's best device, the Roku Ultra, can't record content or have a hard drive to store it on. Instead, you can use the cloud DVR options that some streaming services offer. [1]
Cloud DVR works like a regular DVR, but the content is stored in the cloud instead of on a hard drive. Cloud DVR is also better than traditional DVR in a few ways. For example, physical DVRs only have so much space, so you must delete old shows and movies to make room for new ones. Also, with a physical DVR, you can only record a certain number of shows simultaneously.
Using cloud DVRs on Roku, you can record multiple shows from different channels or services simultaneously. While one show is recording, you can watch another show. Plus, you'll be able to save a lot more content because each channel or service that offers cloud DVR has its own data center.
How Can I Use a Cloud Dvr on My Roku Device?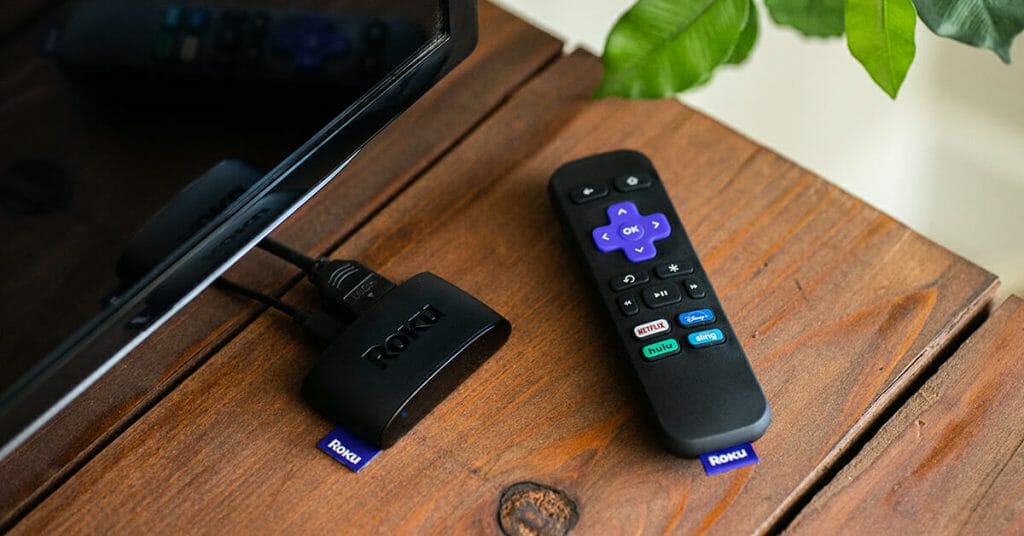 Your Roku device connects to streaming services with cloud DVR capability. Here are our top cable alternatives that provide cloud DVR options.
YouTube TV – The world's #1 video streaming platform includes user-generated content and major broadcast networks like ABC, CBS, FOX, NBC, ESPN, and more – including live TV, local sports, and news. Their DVR function is included at no extra cost, letting you save unlimited programming for 9 months.
fuboTV — A favorite among cord-cutting sports lovers, fuboTV offers many live channel selections. Their cloud DVR saves your favorite games and plays. $9.99/mo buys 250 hours of cloud storage; $16.99/mo adds 1000 hours. Their Pro and Elite subscriptions provide 1000 cloud hours. And with its lookback tool, you never miss a play.
DIRECTV STREAM — Formerly AT&T TV, they upgraded their DVR service when the service became DIRECTV STREAM. Any DIRECTV STREAM plan includes unlimited cloud DVR storage. Your recording will be stored for 9 months, but if you're recording a series, it will keep 30 episodes before deleting the oldest ones.
Wrapping Up
Having a DVR can be helpful, but it can also be expensive. Cloud DVR has some benefits, such as letting you watch shows and movies from anywhere. Plus, using cloud DVR features from different services is more fun on a Roku because you can combine them all into one device.
Take a look at some of our related articles below.
---


References
[1] cloud DVR – https://www.roku.com/blog/cloud-dvr
Video Reference
Justin Lopez Media
We are sorry that this post was not useful for you!
Let us improve this post!
Tell us how we can improve this post?