Have you ever wondered how to use your antenna to record TV shows? If you get your TV signals using an antenna, you can still record your favorite TV shows and series. This is through using different recorders that are available.
It's a little more difficult than recording it from cable. But, if this is something that interests you, I will show you here how to record TV shows from an antenna and the recommended devices to use in the recording:
In General, there are about seven ways we know of to record tv shows from an antenna, including using a DVR recorder, a VHS recorder, a converter box, a USB drive connected to your antenna from your laptop to record, and a few less known methods that we mention below.
Devices Available To Record TV Shows From an Antenna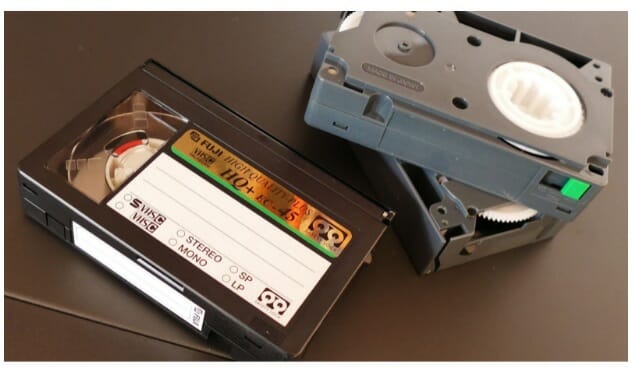 To know how to record shows from an antenna tv, you can choose from several available devices. However, these options have their advantages and disadvantages. You have to pick what works best for you.
Digital Video Recorder or DVR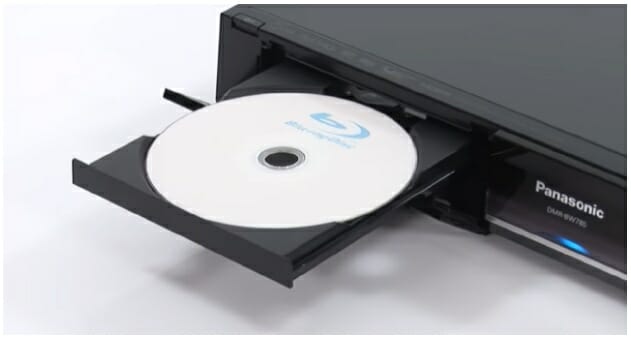 You can purchase a separate antenna DVR or use one from your former cable or satellite subscriptions. It will work similarly to a VCR recorder in that you can just set a timer for it to record from you. However, the downside is that DVR units are costly.
On the bright side, an antenna DVR unit will save your shows on its hard disk, so you won't need to buy a blank tape to record. DVR is undoubtedly the most efficient and high-quality alternative for convenience and quality.
Video Cassette Recorder or VCR (Going Oldschool)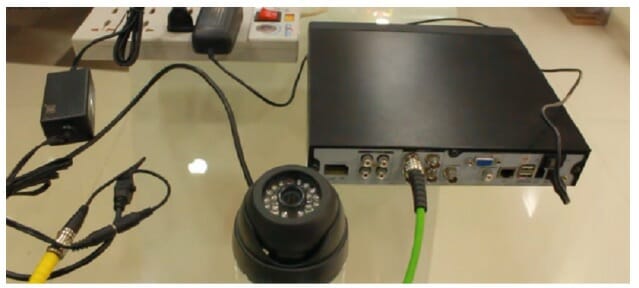 This is most likely the most out-of-date choice that your parents may be familiar with. It would be best if you bought a blank VHS tape and a VCR to record your TV shows. However, the disadvantage of using this option is that you cannot expect a high-resolution recording because it is an old format. In contrast to newer formats, you will get a much-reduced resolution of approximately 333 x 480 pixels. (1)
If you don't care too much about picture quality, it's still a good alternative if you want to watch your favorite TV shows. Most VCRs have a timer feature that allows you to record your shows while you are away from home.
Bluray Recorder or Digital Versatile Disc (DVD) Recorder
A DVD recorder is another alternative. Take note that not every DVD player has the ability to record. You will need to buy a blank DVD to record, which is cheap nowadays. DVDs can store good-quality videos but are not the best by today's standards.
A Bluray recorder or player is a better option if you want to save money, although the Bluray recording device and an empty Bluray disc are much more expensive.
TV Tuner and Computer
You can purchase a TV tuner card with your PC or laptop. Attach the TV tuner to your PC by connecting the coax connection from the digital antenna to the TV tuner's available port. Most of the time, they come with video recording software that you can use to record live TV shows and immediately save digital recordings to your computer's hard drive.
Most Recommended DVR for Antenna TV
If you still wonder about how to record shows from an antenna, you might first want to look for the best DVR that will work best for you:
1. Fire TV Recast DVR Recorder by Amazon
If you have bought or are just planning to buy an Amazon Fire TV, media player, or an Echo Show, the Amazon Fire TV Recast is a good pick and one of the newer DVRs on the market. A 500GB model with dual tuners is enough to record 75 hours of high-definition video, and a 1TB model having four tuners is also available. The Amazon Fire TV Recast does not require membership from Amazon as an advantage. It is simple to set up and use, plus it comes with an excellent channel guide from Amazon.
The problem is that it isn't the cheapest option on the market. Although it has a lot of capacity on the hard drive, and you don't have to pay for the software or subscriptions, it's still a good choice if you're seeking quality. In addition, it has Amazon Alexa built-in functions.
To make the most out of the Recast's playback feature, you will need a Fire TV device like this.
2. HDHomeRun Scribe Quatro DVR Recorder
HDHomeRun devices from SiliconDust are also well-liked by many cord-cutters due to their high level of functionality and reliability. The HDHomeRun Scribe Quatro, on the other hand, is an excellent choice if you want several tuners (up to four) and a large 1TB hard drive. (2)
This HDTV antenna also works well with Plex TV, a streaming service that has recently garnered more attention among cord-cutters as a great option for OTA TV providers. This is an excellent choice to think about when it comes to Plex. This HDTV antenna also comes with a free package that allows you to watch your recordings for free, as well as an excellent TV guide and other useful DVR features.
However, it requires a premium subscription if you want to use other features such as scheduled and customized recordings. 
3. ATSC Digital Converter Box by Mediasonic Homeworx
The Mediasonic Homeworx is an excellent choice if you're looking for a low-cost solution. This one has a lot to show for the money, which is good. It does not have a well-designed app or channel guide, and the user interface is a little crowded. Still, it can save recordings in multiple formats and has a variety of output choices, including HDMI, composite output, and an antenna passthrough.
The remote is rather basic but features all the functions you would expect from a DVR remote, such as a channel list and a program guide. You also won't have to pay for a separate software subscription. In other words, it's pretty reasonable, regardless of the lack of outstanding features and a less-than-stellar onboard app.
Advantages:
A cost-effective option that does not demand a subscription
Several output options available such as HDMI, composite for older TVs, RF for antenna input
The USB port is available.
DRM-free recordings saved to an external hard drive
Portable and small
Disadvantages:
An external hard disk must be connected through a USB port because it does not come with it.
Experience with obsolete software
There is only one tuner
Can a Flashdrive USB Stick Record TV Shows?
If a USB connector is on your TV, you may record your TV shows via antenna reception using an external HDD or a USB drive. So, how do you record shows from an antenna tv?
A good method to see if your TV supports this is to look at the built-in remote and see if it has a Record button (or red circle). Plug your hard disk or USB flash drive into the TV's USB port. Click the record button on the remote to start recording. As a result, your external hard drive or USB device will act as a DVR.
Remember that you will need a USB drive with enough to read or write speed, and we recommend getting a real HDD or SSD with enough space. If it is an HDD, verify if it spins at least 5400 times per minute (7200 RPM recommended). We know that today's TV shows can take up a lot of storage, especially if they're in high-definition; you'll want a hard drive with a capacity of at least 500 GB, but going for 1TB is way better.
Preferably, the HDD should have its power supply, but if the TV set powers the drive via USB, ensure that the cable is short enough to prevent performance degradation. When you connect your USB drive, HDD, or SSD to the TV, it should tell you if it is compatible and ready to use or if you need to format it first. Make sure to back up the data on the drive if it is not empty for future use.
USB Recording Playback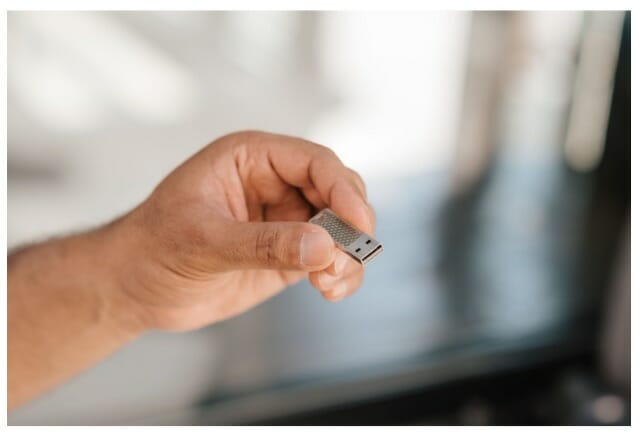 When the USB is inserted, you may see playback options on the TV screen for newer models. If not, use your remote's Source button to choose the USB drive. Take into account that not all TVs can record and replay video.
Using a TV Tuner to Record Shows from s Antenna
You can use your tuner if you are still wondering how to record TV shows from an antenna. Your TV tuner may have cloud DVR capabilities, built-in DVR, or connect it to a supported DVR or PC to record TV shows. There is no need for an external HDD or USB drive to manage your files because the files will be kept on your computer's hard disk instead of an external HDD/USB drive; thus, we propose connecting the TV tuner to your PC or laptop. To make this happen:
Step 1: Connect the USB cable from the TV tuner to the USB port on your computer to connect it to the TV tuner.
Step 2: Connect the TV tuner to the antenna. A coaxial wire with a coupler is usually used for this. Twist the coupler clockwise around the threaded jack to connect the coax cable.
Step 3: Perform a channel scan on the TV tuner. The tuner should feature "Scan," "Auto-Tune," or similar functions.
Step 4: Install video recording software that may or may not come with the TV tuner on your computer. Third-party recording apps may also work with your TV tuner.
Step 5: Set the tuner to your selected TV show
Step 6: Tap the Record button on the application for the show to record live. Upon completion, click the Stop button. The application will prompt you to save the recorded video in most cases. Give the recorded video a name and save it.
There are several ways to watch your favorite shows as much as you like. And one of those is by recording it.
Before you leave, you may check other learning guides below. Until our next article!





References
(1) pixels – https://whatis.techtarget.com/definition/pixel
(2) 1TB – https://experience.dropbox.com/resources/how-much-is-1tb
We are sorry that this post was not useful for you!
Let us improve this post!
Tell us how we can improve this post?